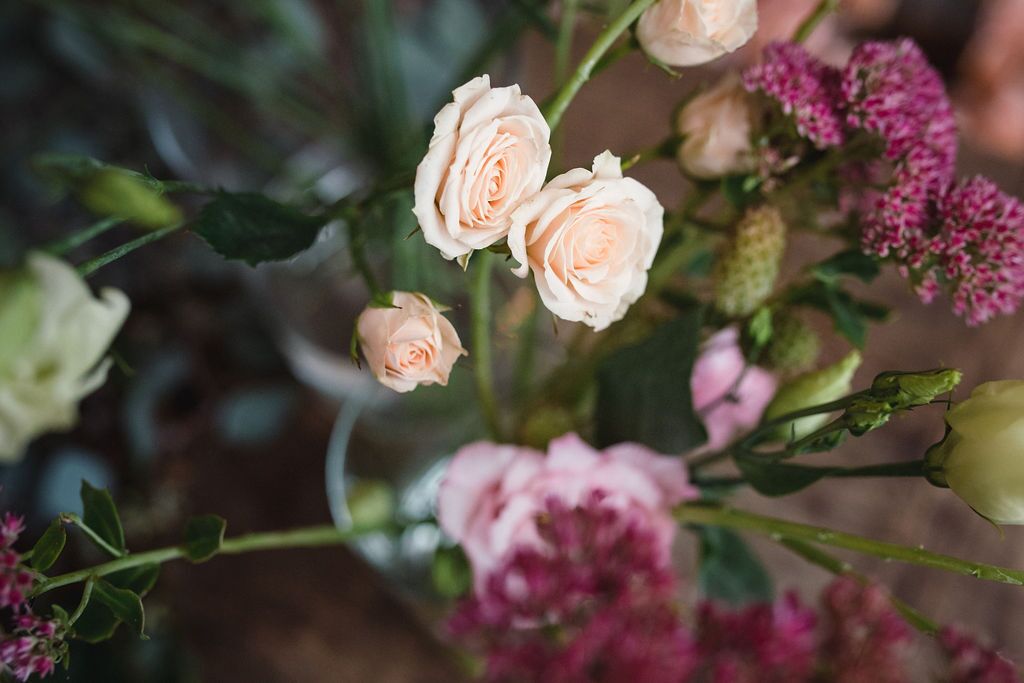 It's been so long since I last blogged (gulp… Feb 2016) and three full wedding seasons have come and gone with another about to begin. Our family has also added a third little boy into the mix in the spring of 2018 – so to say we are busy is an understatement. It's hard to know where to start after all this time, but I'm going to use the extended time off of blogging as a fresh slate and start off from the beginning.
I often get asked why and how did I decide to become a floral designer? The truth is the seed was planted when I was a little girl. When I was asked what I wanted to be when I grew up, my answer would have been veterinarian, but secretly I also dreamt of being a florist and owning my own little flower shop. The vision of this flower shop was very clear – a white brick building with a cute white & yellow awning over the front window. I used to love visiting the flower shops, picking and choosing from the selection of stems in their coolers, and taking the time to smell each flower.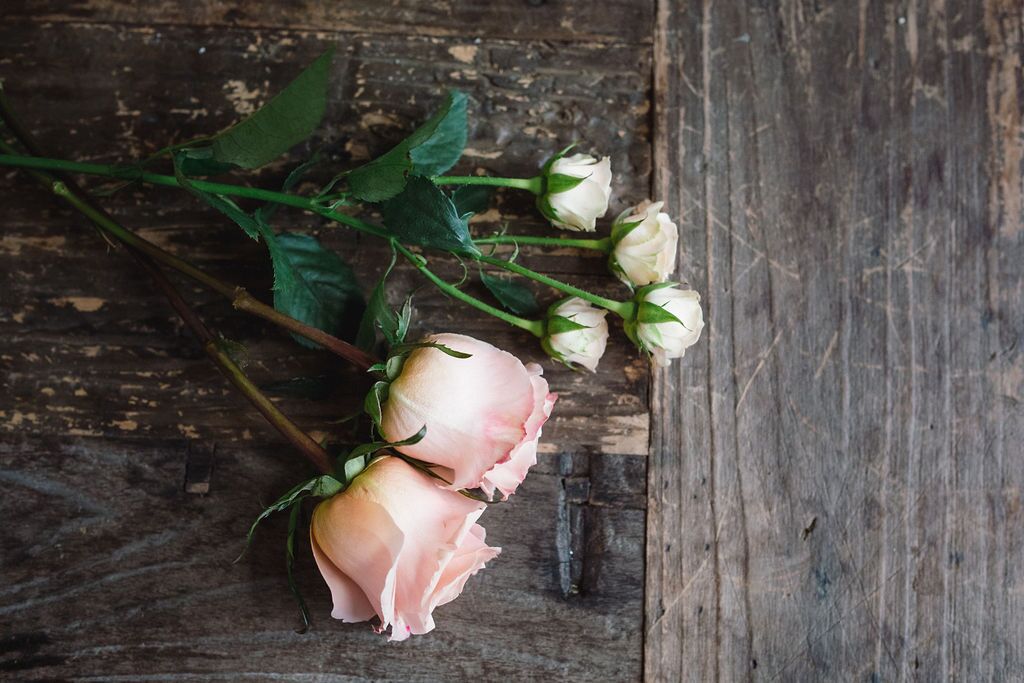 Every spring I was so excited by the flowers that appeared in our garden; from the beautiful tulips, the forsythia, the purple clematis vine, the yellow day-lilies, our neighbours pink magnolia tree, the garden roses, the poppies and the pink peonies to name just a few. I remember grabbing the kitchen scissors and a small basket, and snipping off blooms from the plants and bringing my colourful haul inside. I'd carefully trim the stems and remove the leaves, followed by stuffing them in every crystal vase my mom owned. I'd also carefully press fresh blooms in-between sheets of paper towel, computer paper (the type with the perforated tear-off sides) and my dads old engineering textbooks. I would later use these flowers to create small pressed flower frames for gifts – I think my mom still has a few in her home to this day. I loved flowers, I loved being creative with them, but most importantly I loved sharing them with others.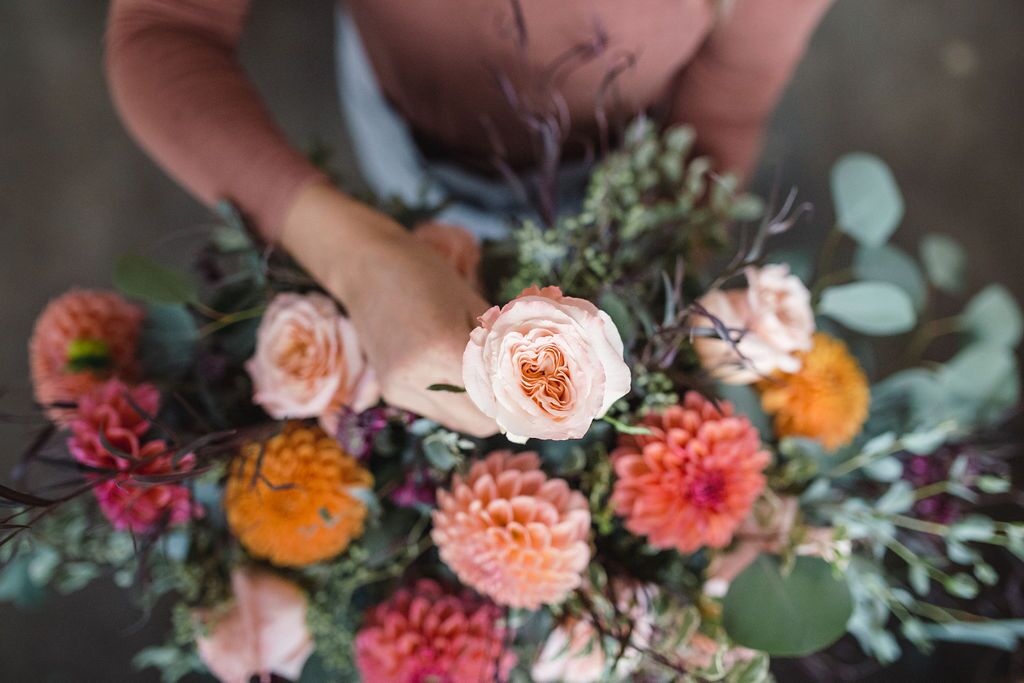 We lived in walking distance to the Rose Garden at the Royal Botanical Gardens in Burlington, Ontario (RBG) and during our summers I recall many after dinner walks with ice cream in hand from Easterbrook's and a stroll through their roses and pergola. I'd stop and smell almost every variety of rose, one of my favorites was a soft pink climbing variety planted on the end of one of the Pergolas – it smelled just like Pink Lemonade. I appreciated the beauty in every bloom and individual petal, which is where my deep love of roses came from – it's hard to find an arrangement I have created without roses.
After graduating highschool – I was determined with my first choice of profession to become a Veterinarian – and I headed off to the University of Guelph to study Animal Biology with hopes to apply to the Ontario Vet College upon graduation. Halfway through my first year I got a part-time job at an animal clinic, to get some much needed job experience in the field. Two weeks into the job and I absolutely HATED it, I started questioning my why and I didn't know what I wanted to do anymore! I had a sit down with one of my professors and he gently nudged me towards a general science degree. At the time it felt awful like I was failing/giving up on my dream, but in reality it was opening new doors.
From that point on I took courses that truly interested me in Plant Biology, learning so much about the Genetics, Nutrition and Pathology of plants. In my summers off from University I ended up working as a student gardener in the Rose Garden at The RBG – the very garden I used to walk through with my family when I was a little girl. Working alongside the horticulturalist's in the garden – I happily soaked up every ounce of information, knowledge and care about all the different plant species. Most importantly I'd help tend to the roses, learning how to plant, grow and prune them properly to maximize their blooming potential.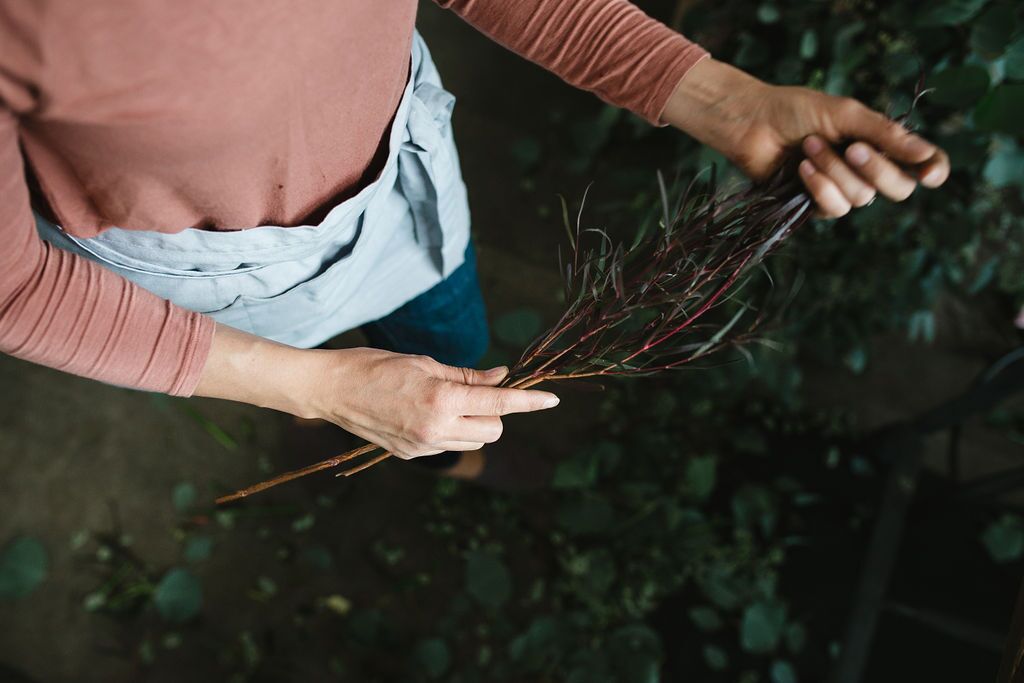 Going into my final year of university, my hairdresser let me know of a cute little floral shop nearby that was looking to hire. I updated my resume and dropped it off to the shop – thinking that it would be a lot of fun to work at a floral shop. A few days later I was offered the job and little did I know that it would shape my entire future. Glenys; the owner, lovingly taught me everything I needed to know from the basics of floral design, to cleaning & maintenance within the shop, to the unpacking and processing of flowers, wiring and taping of flowers, repotting of plants, wrapping bouquets, and her favourite – creating the perfect bow. She tested me weekly on my round and triangle designs, boutonnieres & corsages and hand-tied bouquets using the previous weeks left over flowers. I will forever be grateful for the time in that shop and all the knowledge she passed onto me during the time I spent there.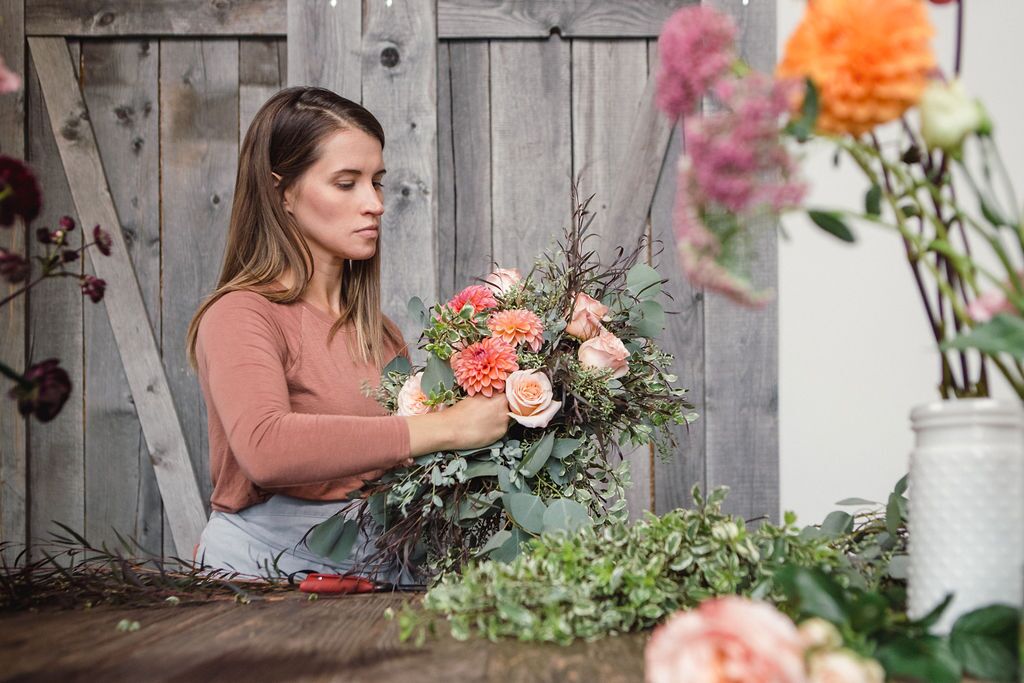 In a few short weeks I will be starting my tenth wedding season since starting Classic Creations in 2009. In this time my amazing team has completed over 300 events and weddings, and I am just as excited to share my love and passion for flowers with others now as I did when my business started and when I was a little girl playing in the garden.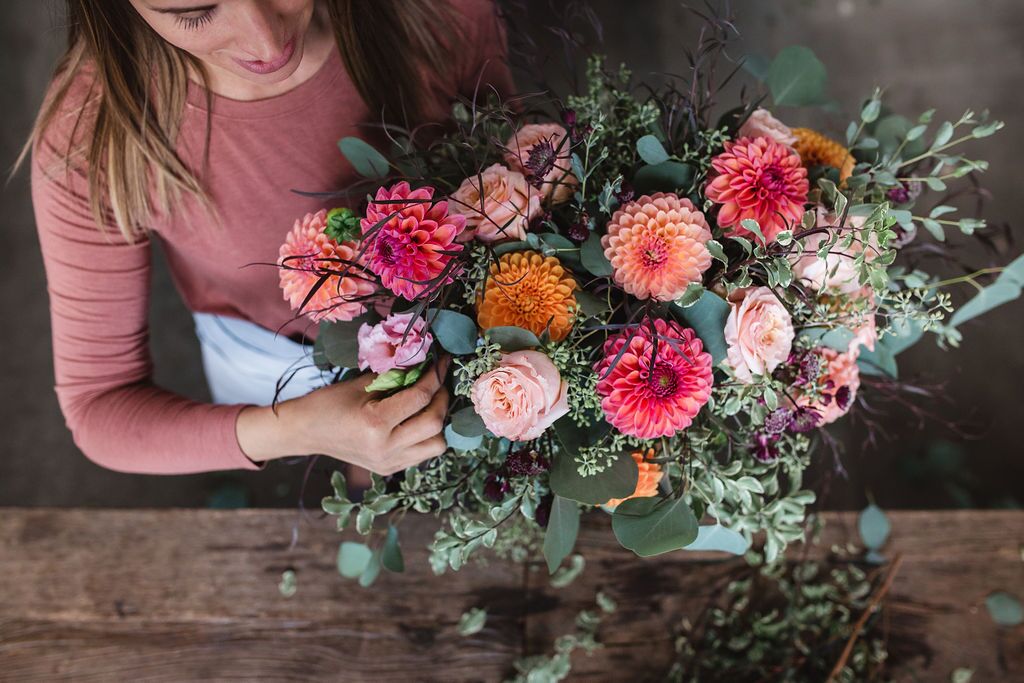 Now that I'm back into blogging I will be looking forward to sharing more of my journey, some floral tips and tricks, and of course some beautiful weddings I have been so honoured to have been a part of.
– Christina
Photography by Karla Rosalin Photography