Hello and thank you for visiting my website!
I am Christina Jenion owner and designer of Classic Creations Floral Design.
I have always loved flowers and gardening, and find such peace and happiness with both.  When I was young I loved playing in the garden, picking every flower I could find and creating pretty little arrangements.
After graduating from the University of Guelph, where I majored in Biological sciences (my favorite course was botany!)  I had the opportunity to apprentice with an amazing floral designer in my hometown of Burlington, Ontario.  The hands on teaching by Glenys Lowe made my childhood dreams a reality and solidified my love and passion for flowers and floral design.
In 2007 I married Jon; my childhood sweetheart and relocated to the beautiful Okanagan Valley, Kelowna BC.   I soon realized there was a need for a Floral Designer who could go a step beyond the basic arrangements and create more romantic, elegant floral designs; designs that fit with the aesthetics of all the beautiful wineries, venues and stunning landscapes the Okanagan has to offer.
In 2009 I started Classic Creations Floral Design.  I have now designed over 250 beautiful events and weddings with many very happy clients.  Each event has been so different and unique, inspired by my clients personality and style. I take joy in working with each client from initial design, through to execution to ensure that their bouquets and arrangements are perfect and exceed their expectations. 
I am very lucky to be able to do what I love!   When I am not in the studio designing I am kept very busy with my two young boys, who also have a love for flowers!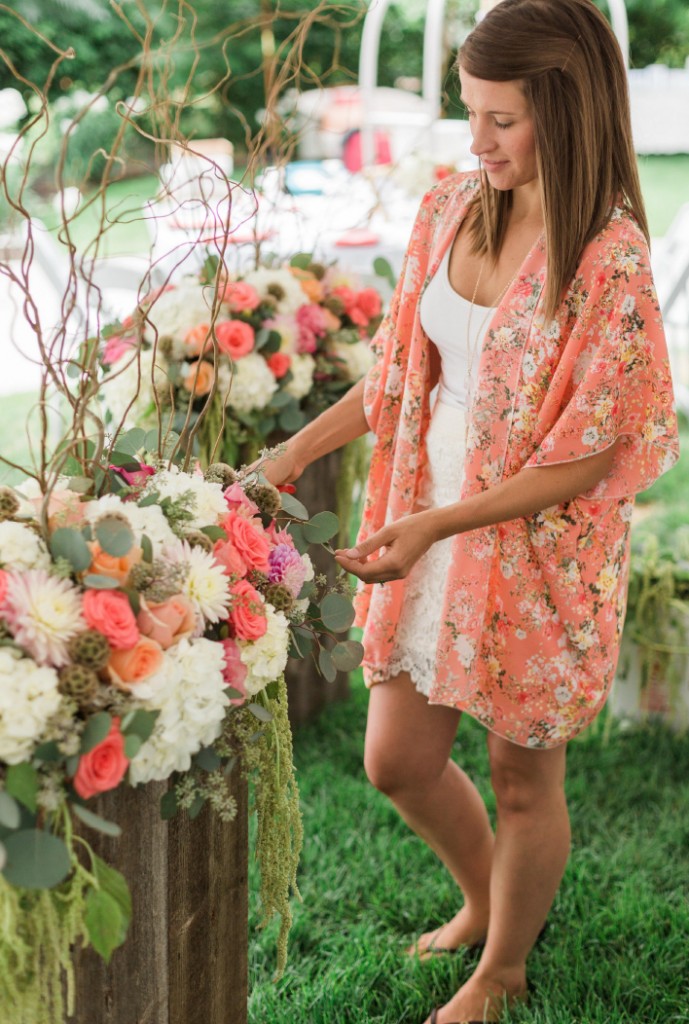 "I love what I do! Being able to create gorgeous flowers to help make your special day even more beautiful, is what truly inspires me."
Christina Jenion