From the moment I met Juliya in our first consultation I knew this was going to be in my top 10 weddings for the year.     She had requested some pops of colour in her flowers and wanted to make them a little fun but still keep with an elegant theme.  I paired a softer orange rose with coral roses, tons of white hydrangea, light pink peonies (my favorite!), and this years popular greenery – dusty millar.   We had such a great team of wedding vendors working on this one – love how all of the details came together.     Thank you to Jessica Zais Photography for providing me with these beautiful images to share with you all!
The beautiful ceremony at Cedar Creek Winery.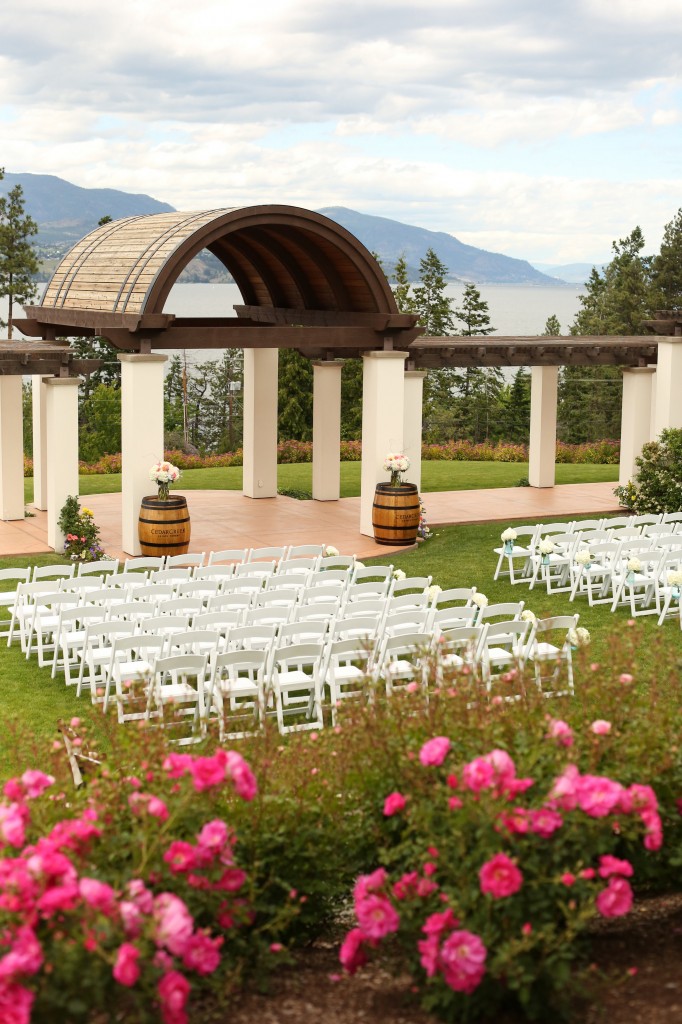 White Hydrangea in vintage turquoise mason jars.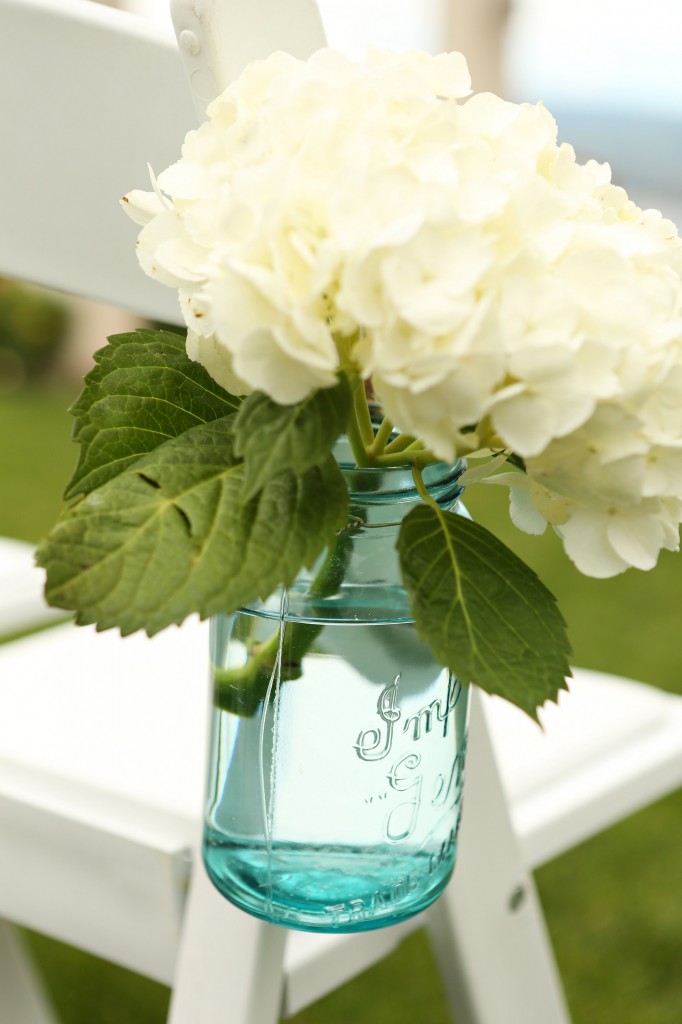 The lovely ceremony welcome table!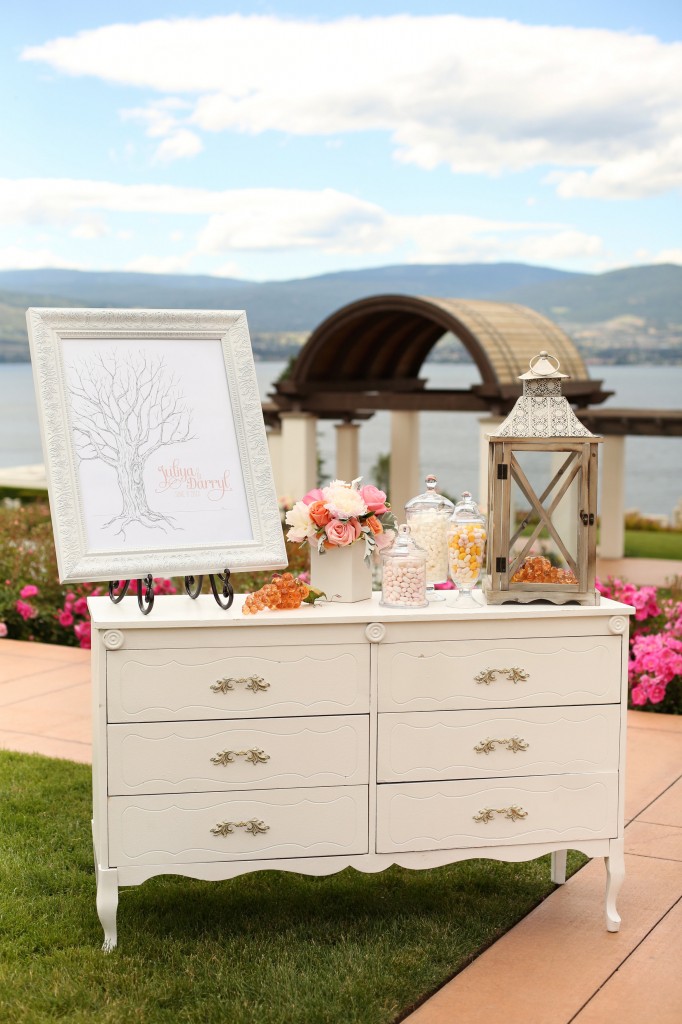 One of the two large ceremony arrangements on top of the wine barrels at Cedar Creek.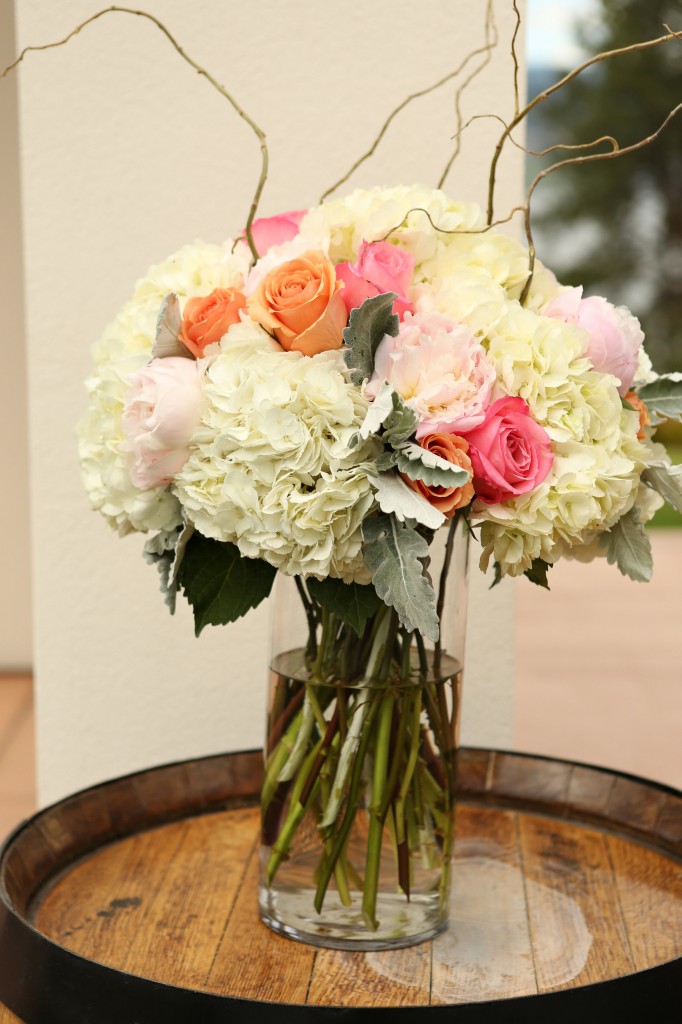 More white hydrangea decorates an outdoor lounge area.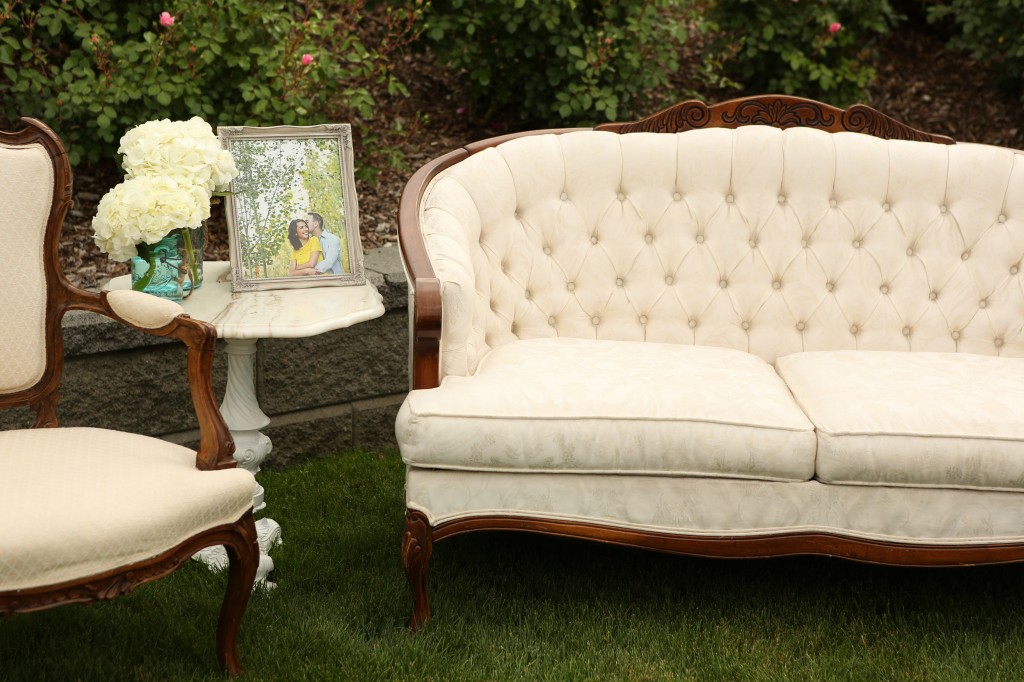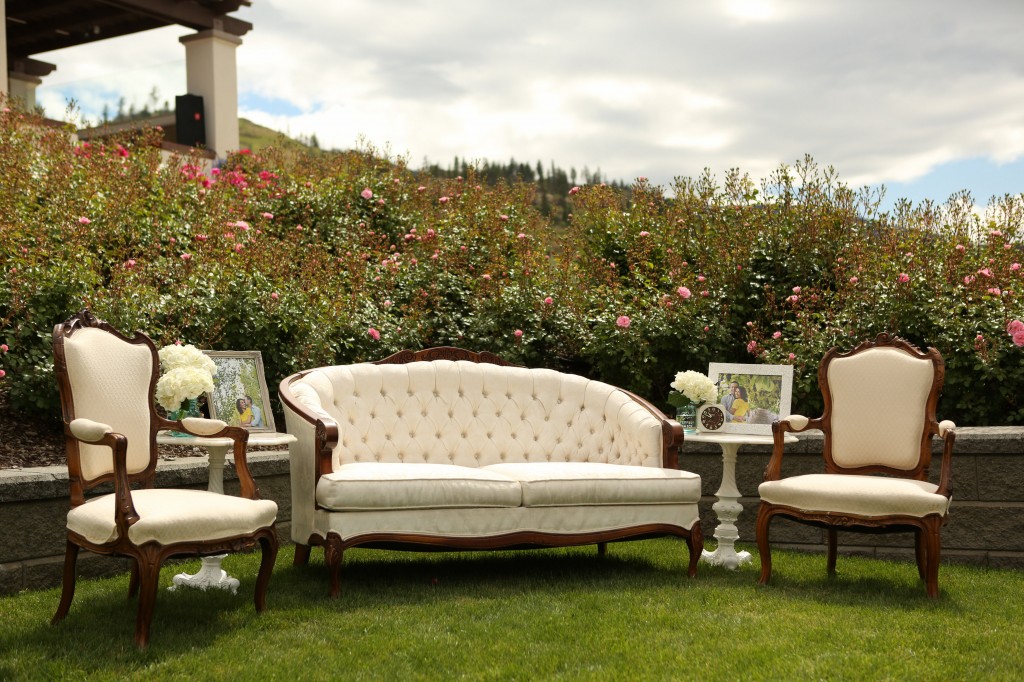 The beautiful couple!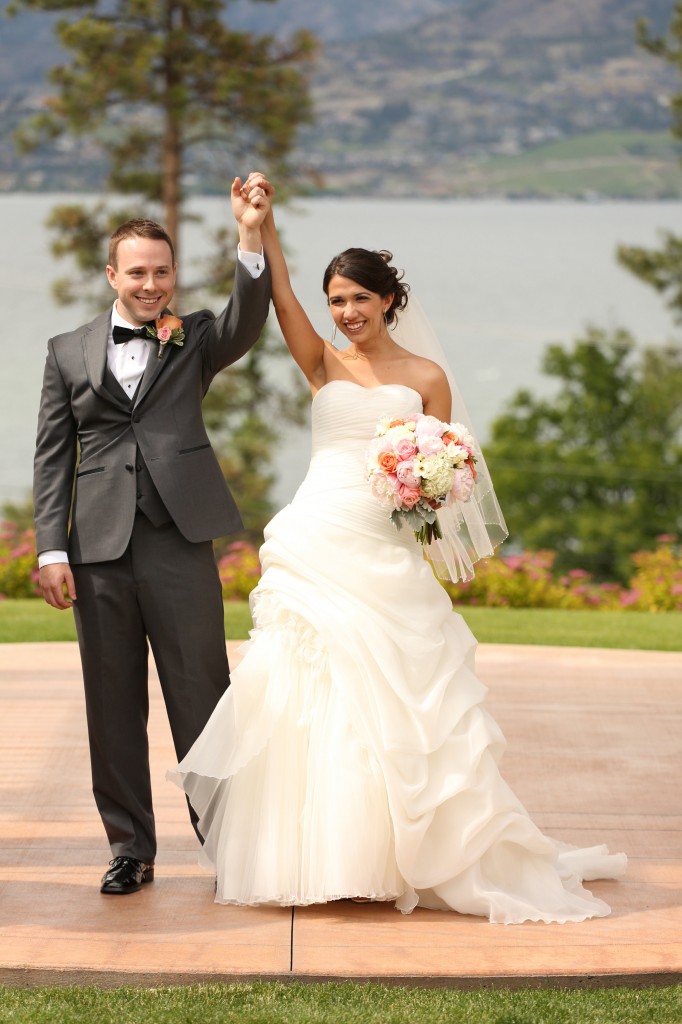 The lovely bridal bouquet.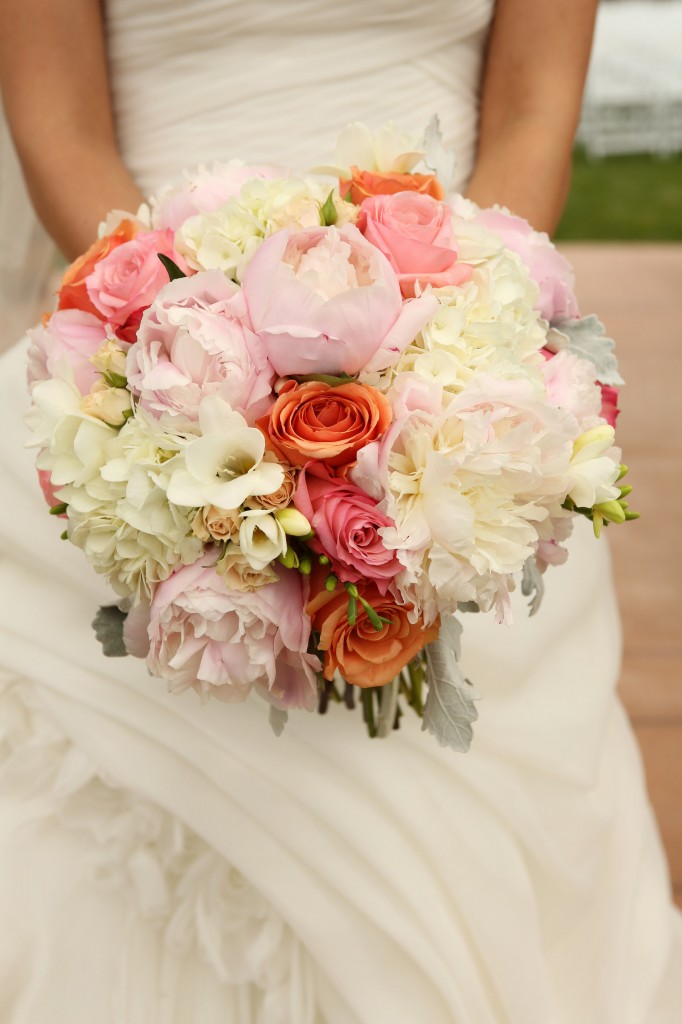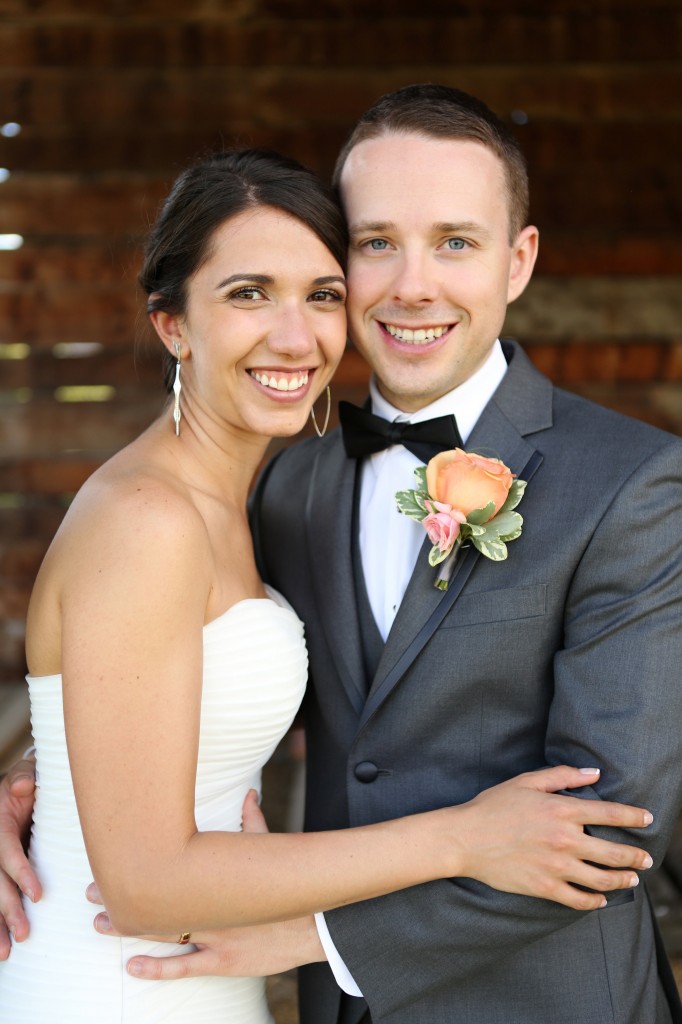 Juliya and her bridesmaids with their bouquets.  Love how they all wore different styles of coral coloured dresses.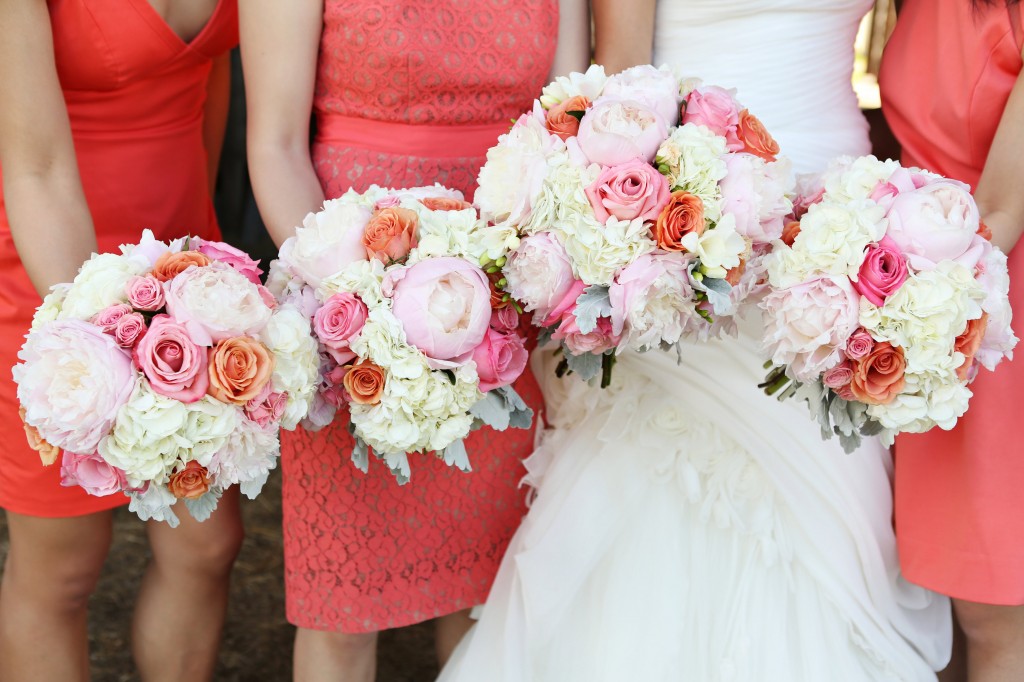 The centerpieces were arranged in our white ceramic planters – one of the many styles of containers we have available for weddings or events.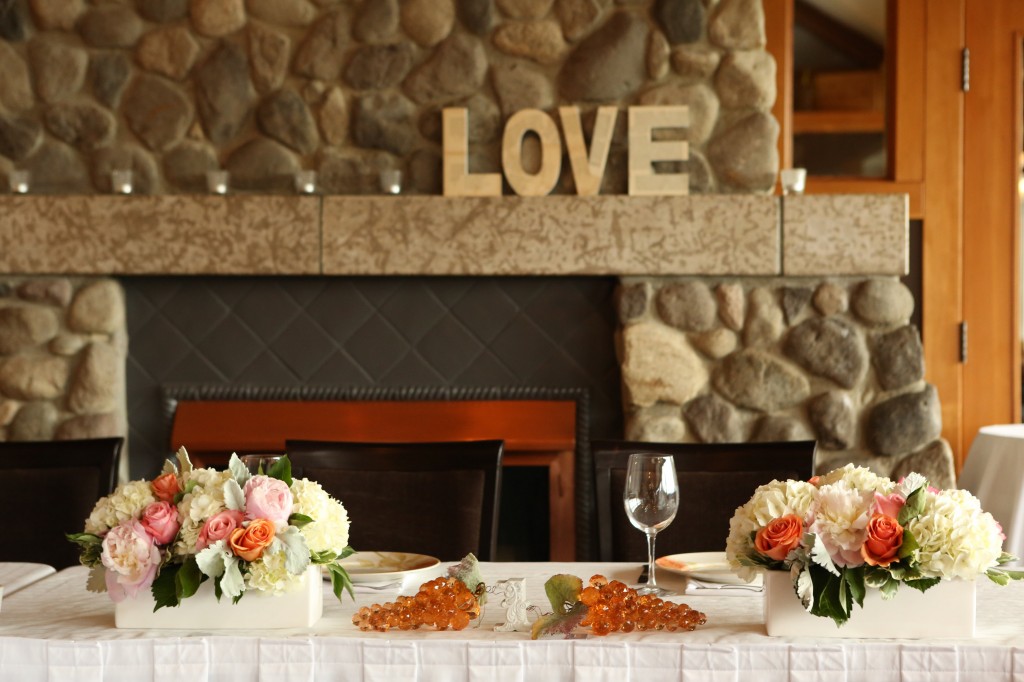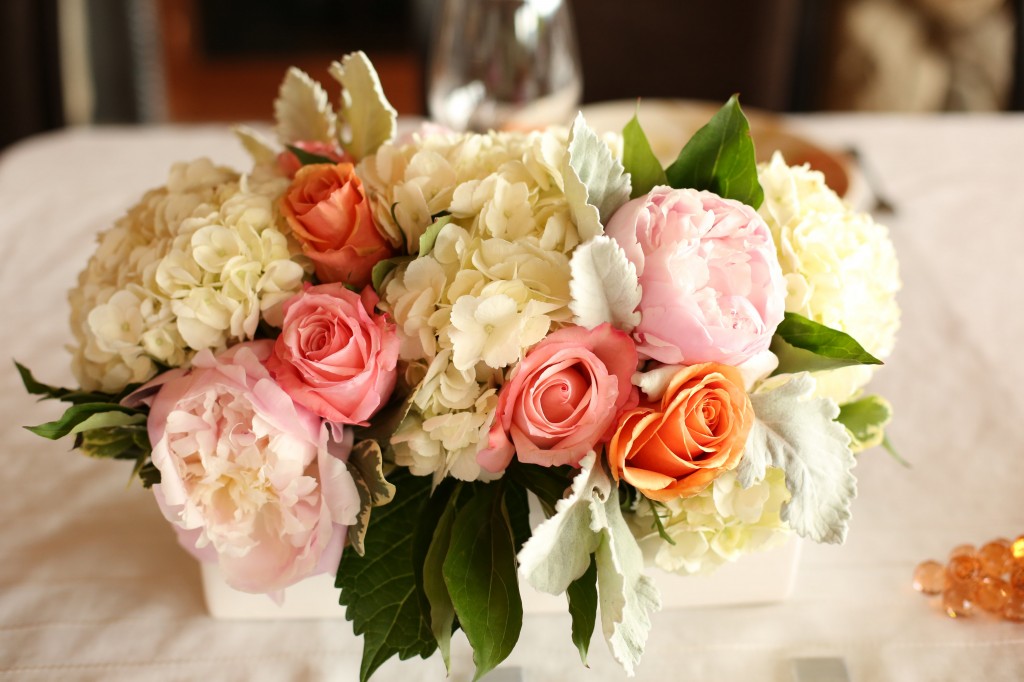 The cute little toss bouquet, waiting patiently on the signing table!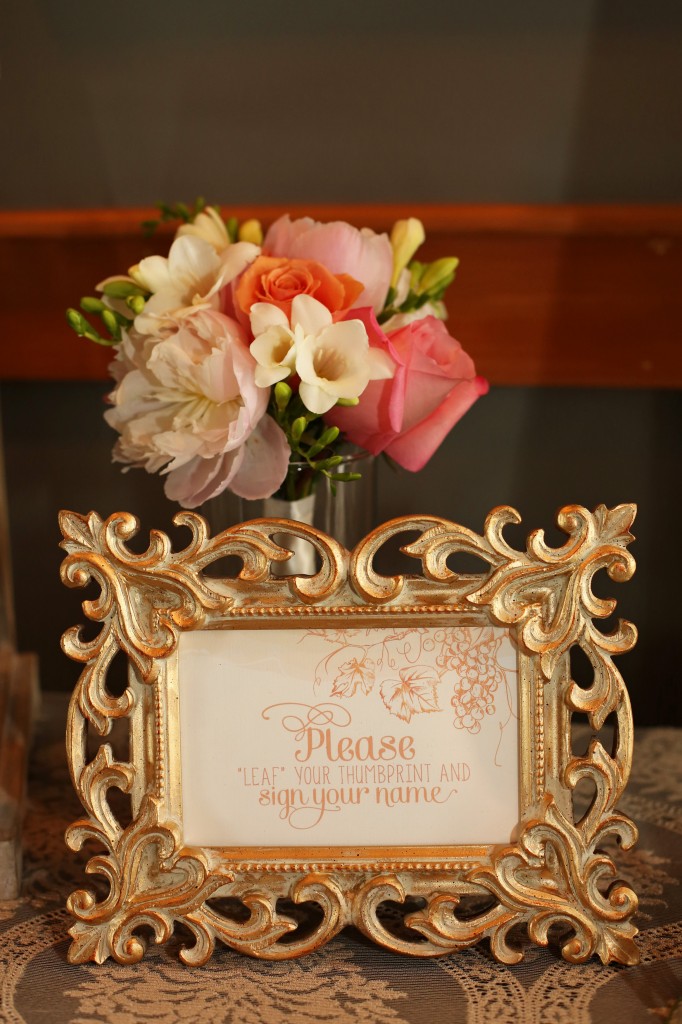 Photography:  Jessica Zais Photography
Wedding Planner & Day of Coordination:  English Rose Weddings
Vintage Décor & Stylization: Vintage Origami
Stationary: Dandelion Willows
Hair & Makeup:  Melissa Craven